Cannabis Testing Services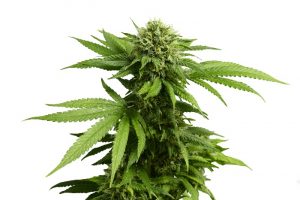 Our Cannabis Testing Services are performed with calibrated and verified instruments to assure accuracy of test results.  Our Analysts and Directors have record management, document control, validation requirements, and GLP in our  laboratory management system to assure test results are produced from a quality management system.
We are ISO 17025:2005 accredited for Cannabis Testing (paused due to relocation). ISO 17025 is a certification by an International Organization for Standardization for testing laboratories that assures testing laboratories have a quality management system in the policy of their laboratory procedures that will support a consistent, reliable, and traceable laboratory test.
Cannabinoid Potency Analysis
Cannabinoid Potency Analysis provides quantitative potency results for ten different types of cannabinoids in Cannabis and Cannabis products.
This test is suitable for flowers, concentrates/extracts, topicals, ingestibles, tinctures, extracts, or liquids.
Cannabichromene (CBC)
Cannabidiol (CBD)
Cannabidiolic acid (CBDA)
Cannabidivarin (CBDV)
Cannabidiolquinone (CBDQ or HU-331)
Cannabigerol (CBG)
Cannabinol (CBN)
Delta-8-Tetrahydrocannabinol (D8-THC)
Delta-9-Tetrahydrocannabinol (D9-THC)
Delta-10-Tetrahydrocannabinol (D10-THC)
Tetrahydrocannabinolic acid (THCA)
Hexahydrocannabinol (HHC)
Tetrahydrocannabiphorol (THCP)
Delta-9-THC-O-Acetate (D9-THCOA)
Delta-8-THC-O-Acetate (D8-THCOA)
Synthetic Cannabinoids
Foreign Material Screen
Foreign Material Screen inspects for Cannabis adulterants, such as hair, insects, feces, packaging contaminants, and manufacturing waste and by-products. Foreign Material Screen ensures your Cannabis products are free of contamination.
Cannabis Foreign Material Screen will pass if the presence of mold or foreign material material is at or below an average of 5% or more, by weight and if any mammalian excreta present is at or below an average of 1 mg or more per pound.
Heavy Metals Analysis by ICP-MS
Arsenic (As)
Mercury (Hg)
Lead (Pb)
Cadmium (Cd)
Homogeneity
Cannabis Homogeneity Test assures products have the same concentrations throughout the batch, to ensure a reliably dosed product.
Cannabis Homogeneity Test passes if the relative standard deviation, with no outliers is less than 15% on average.
Microbial Pathogen Screening
Microbial Pathogen Screening of Cannabis products by qPCR and plate culture method set forth by the FDA Bacterial Analytical Manual.
Cannabis Microbial Pathogen Screening Test will pass if:
(1) Shiga toxin–producing Escherichia coli is not detected in 1 gram of cannabis.
(2) Salmonella spp. is not detected in 1 gram of cannabis.
(3) Aspergillus fumigatus is not detected in 1 gram of cannabis.
(4) Aspergillus flavus is not detected in 1 gram of cannabis.
(5) Aspergillus niger is not detected in 1 gram of cannabis.
(6) Aspergillus terreus is not detected in 1 gram of cannabis.
Moisture Content & Water Activity Analysis
Water Activity is a measurement of the quantity of water in a product that is available and therefore capable of supporting bacteria, yeasts, and fungi. Water activity is reported in the unit Aw.
Dried cannabis flowers pass the cannabis water activity test if water activity is at or below 0.65 Aw.
Solid and semi-solid edibles pass the cannabis water activity test if water activity is at or below 0.85 Aw.
Moisture Content is the percentage of water in dry cannabis sample, by weight.
Dried cannabis flowers pass the cannabis moisture content test if the moisture content is between 5.0% to 13.0%.
Mycotoxin Analysis
Mycotoxin Analysis screens for harmful mycotoxins, including:
Aflatoxin B1
Aflatoxin B2
Aflatoxin G1
Aflatoxin G2
Ochratoxin
Pesticide Analysis
A quantitative LC-MS/MS and GC-MS/MS Pesticide Analysis Test for illegal and controlled pesticides set by the BCC to determine if Cannabis products exceed tolerance levels.
Abamectin
Acephate
Azoxystrobin
Aldicarb
Bifenazate
Bifenthrin
Boscalid
Captan
Carbaryl
Carbofuran
Chlorantraniliprole
Chlordane
Chlorfenapyr
Chlorpyrifos
Clofentezine
Coumaphos
Cyfluthrin
Cypermethrin
Daminozide
Diazinon
Dichlorvos
Dimethoate
Dimethomorph
Ethoprophos
Etofenprox
Etoxazole
Fenhexamid
Fenoxycarb
Fenpyroximate
Fipronin
Flonicamid
Fludioxonil
Hexythiazox
Imazalil
Imidacloprid
Kresoxim-methyl
Malathion
Metalaxyl
Methiocarb
Methomyl
Methyl parathion
Mevinphos
Myclobutanil
Naled
Oxamyl
Paclobutrazol
Pentachloronitrobenzene
Permethrin
Phosmet
Piperonylbutoxide
Prallethrin
Propiconazole
Propoxur
Pyrethrins
Pyridaben
Spinetoram
Spinosad
Spiromesifen
Spirotetramat
Spiroxamine
Tebuconazole
Thiacloprid
Thiamethoxam
Trifloxystrobin
Powdery Mildew Identification
FESA Labs now offers a Powdery Mildew test to identify infected plants before any visual symptoms are seen.
Residual Solvents Analysis by HS-GC-FID/MS
Acetone
Acetonitrile
Benzene
n-butane
Chloroform
1,2-Dichloroethane
Dichloromethane
Diethyl Ether
Ethanol
Ethyl Acetate
Ethylene Oxide
Heptane
Hexane
i-butane
Isopropyl Alcohol
Methanol
Pentane
Propane
Trichloroethylene
Toluene
Xylenes
Shelf-Life Testing
Shelf-life testing is available to ensure your Cannabis product quality is maintained. Products stored under controlled environmental conditions will be assessed and analyzed at several timepoints depending on the project and the expected product shelf-life.
Terpene Analysis
Analysis of 14 terpenes by HS-GC-FID. Additional volatile compounds are available upon request.
Camphene
Δ-3-carene
β-caryophyllene
Cymene
Eucalyptol
Fenchol
Humulene
D-Limonene
Linalool
Myrcene
Nerolidol
α-pinene
Terpinolene
Vape Cartridge Analysis
Vape Cartridge Analysis tests for heavy metals in empty vape cartridges:
Arsenic
Cadmium
Lead
Mercury
Vitamin E Acetate
High levels of Vitamin E Acetate has been possibly linked to vape-associated pulmonary illnesses and some fatalities.
Vitamin E Acetate test is available to ensure your Cannabis products are free of this additive.